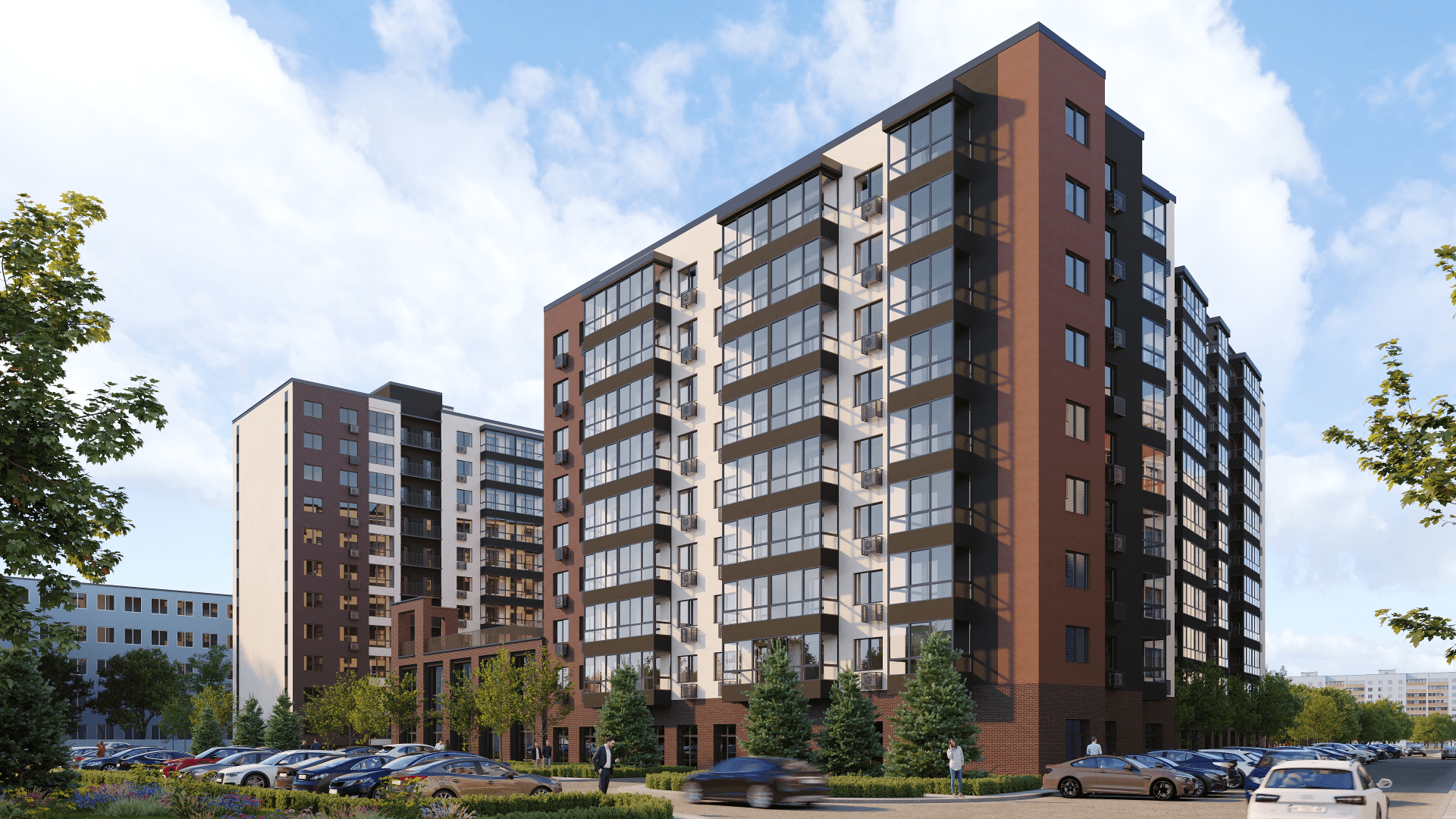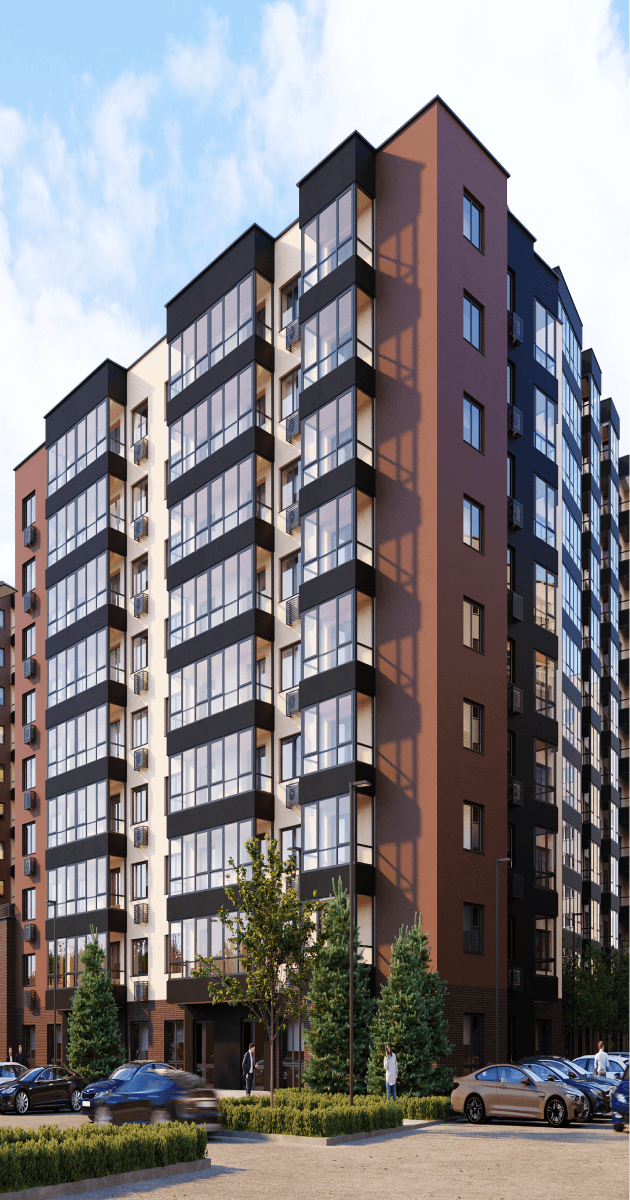 RESIDENTIAL COMPLEX
NOVA
Address
Dnipro, str. Shoduarovskaya, per. Ludmyly Stal
RESIDENTIAL COMPLEX NOVA
a new star among the residential complexes of the Dnieper
NOVA - the first residential complex on the Red Stone. The project has planned 7 sections, which will be delivered in 5 stages. About the 7th section there will be a two-storey commercial section with a floor space of 1480 m2. The houses will be made in the same architectural style and faced with red brick. Apartments in the NOVA residential complex will have a layout from 42 to 72 m2 with the possibility of combining.
50
Parking space in a closed parking lot
9-12
Floors depending on the section
42 - 72 м²
Areas of apartments
2 поверхи
Commercial premises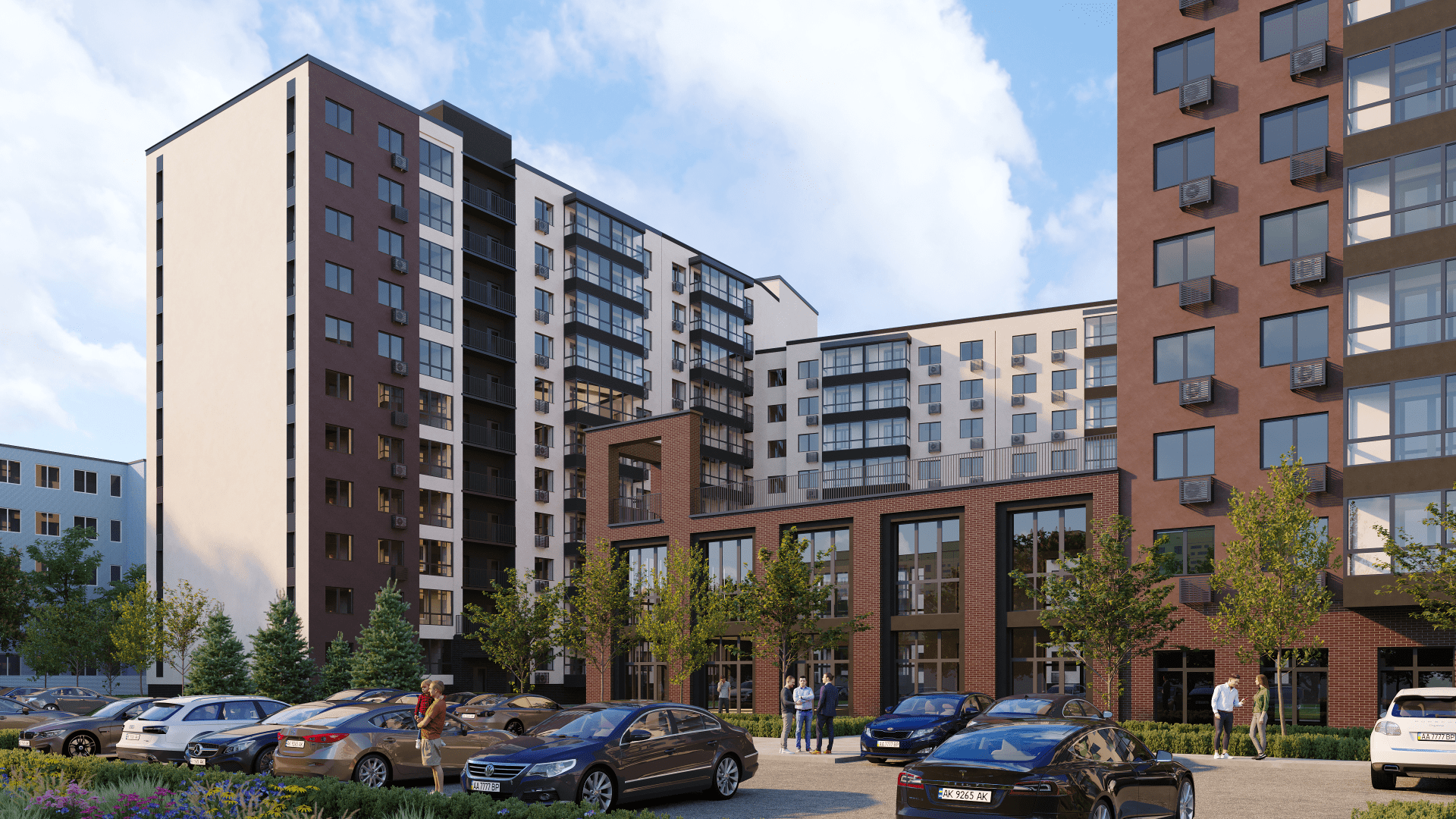 Object

characteristics
Construction technology
Red brick with insulation
Condition of the apartment
Under repair, with repair
Closed territory
From cars and third parties
Parking
Closed for 50 cars, open for 120 cars
Infrastructure and
landscaping
The park is within walking distance
Video surveillance
The area is closed from cars and outsiders
Children's center on the first floor
Grocery stores
Banks
Schools
Post offices
Hospitals
Залишіть свої контакти і наш менеджер зв'яжеться з вами найближчим часом
Error: Contact form not found.