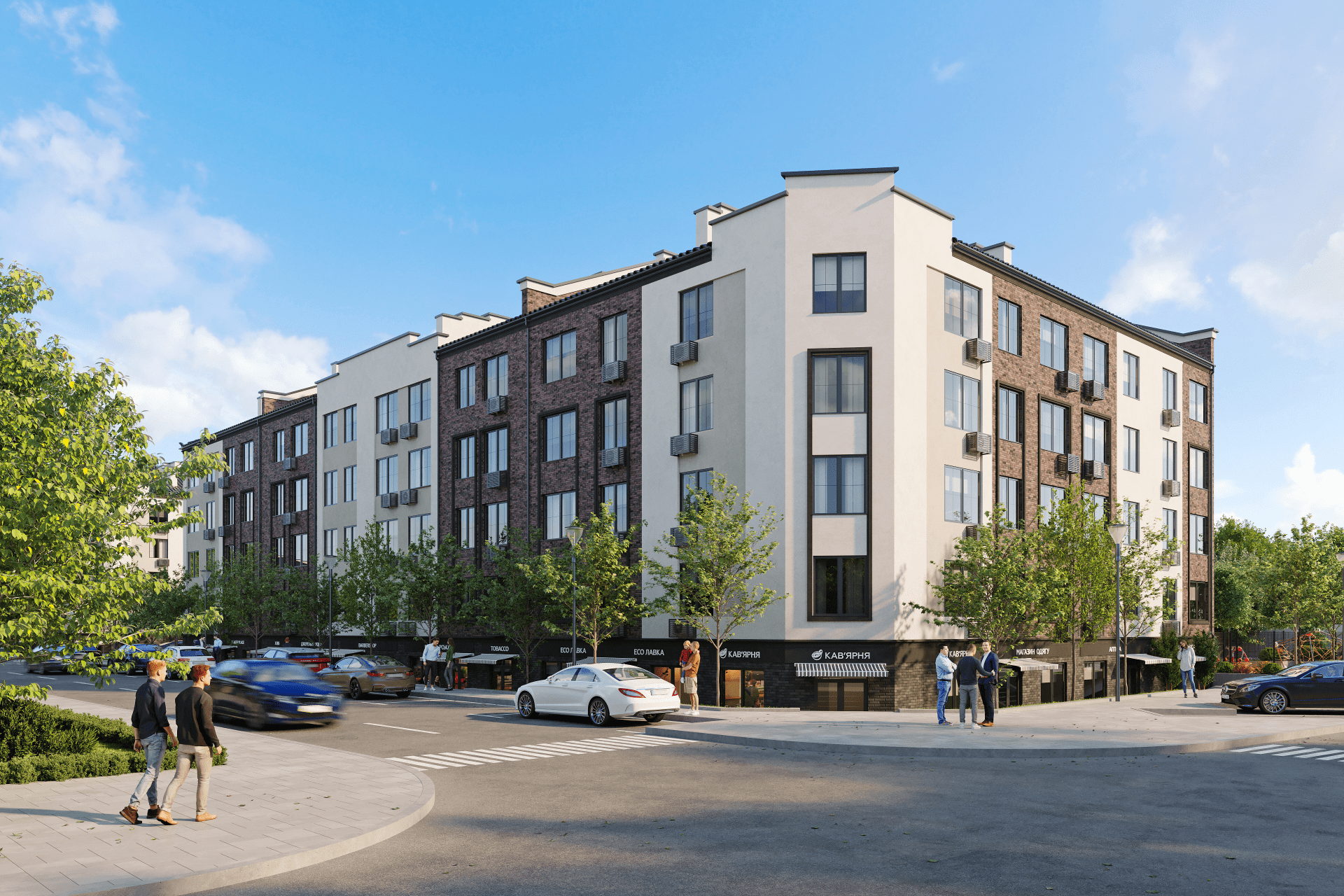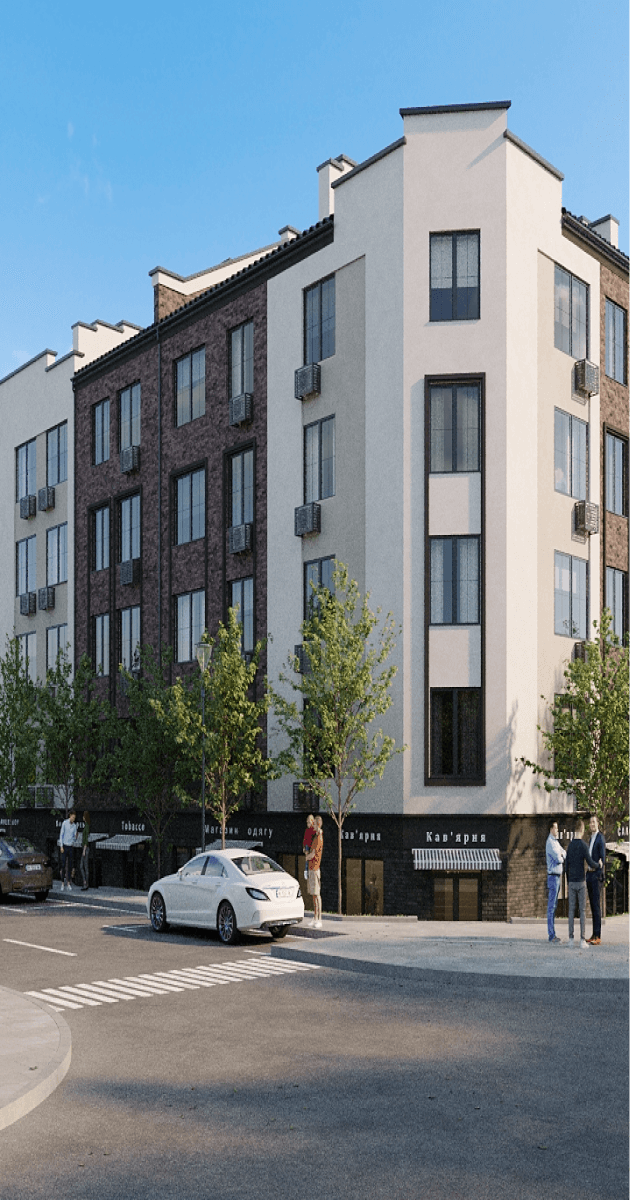 Residential complex
Milange
Commissioning
1st quarter of 2024
Address
Kyiv region, Mila village, str. Doslidna 1, 3
The house in which it is taken into account
people's needs
The yard is closed from outsiders. On the first floor, there is a coffee shop, a beauty salon, an eco-shop, and a kindergarten. The facade is in the style of the British school of architecture and the largest parking lot in the suburbs. Ramps for mothers and storage facilities for strollers, bicycles and scooters.
43 до 96 m²
Areas of apartments
1 floor
Commercial premises
1st quarter of 2024
Commissioning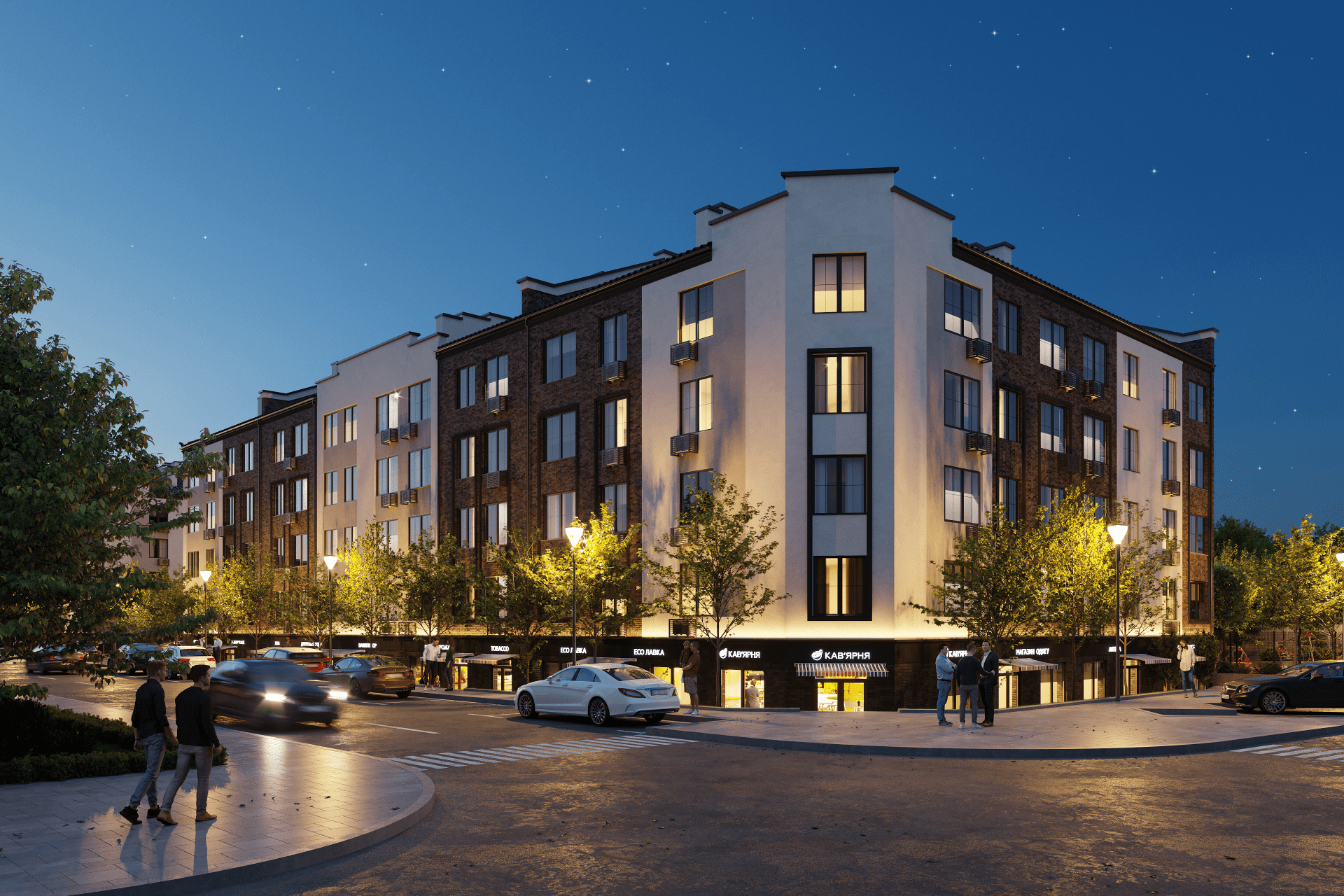 Characteristics

of the object
Construction technology
Brick
Heating
Individual (in the apartment)
Condition of the apartment
Without repair
Closed territory
From cars and third parties
Warming
Styrofoam, mineral wool
Infrastructure
and landscaping
The square is within walking distance
Video surveillance
The area is closed from cars and outsiders
Children's center on the first floor
Grocery stores
Banks
Schools
Post offices
Hospitals
Залишіть свої контакти і наш менеджер зв'яжеться з вами найближчим часом
Error: Contact form not found.